When I had the TV on this morning, I saw an advertisement that was SPOT on....no pun intended.
Yes, this post is about our monthly friend...
I LOVE this ad! It really spoke to me! I was like finally- someone gets it!! Yes, periods are a fact of life. But, that doesn't make them any easier to deal with. For each woman it's different, which can make it even harder to treat systematically.Over the past couple of months I have wondered from time to time if it is something that I should be "treating". I mean, it's a natural process of body- why should I try and change it through a hormonal Birth Control Pill?! Last month, I got sign from Mother Nature. She's good about cuing us in...as long as we listen. Anyway, I began to seriously consider going off the pill as a way to treat my period when three things happened.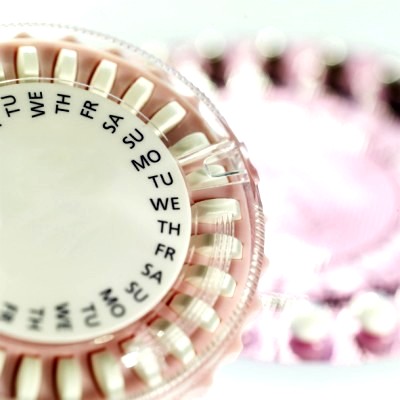 The first problem was that my period started WAY to early. I am not talking a couple of days, I'm talking a whole week in advance. Then when it finally got to the time when I should have it, it was very out of whack. When I called my doctor, she seemed to indicate that it was normal and to wait about 3 months of the same type of pattern before coming in. RED FLAG- let my body be out of complete whack for 3 months?! I don't think so...
Problem number two? Migraines. Everyday, migraines. I had thought that I had a migraine in the past, but boy was I wrong. Almost evening I found myself laying on the couch covering my face and trying not to puke. My husband, a migraine vet, new the signs almost immediately. They were practically untouchable by any sort of Ibuprofen or Excedrin.
Last blinking sign? After talking to a friend what night she told me a story that spoke to my biggest apprehension- a friend of hers had been on the pill for about 10 years. When she wanted to have kids, she suddenly found her self unable to do so. I can't imagine how scary that would be! Fortunately, after years of therapy they were able to conceive.
That was it! I was done. Off the pill I went! Although there seems to be conflicting studies about the harmful side effects of the pill or "treating" your period, I thought it best to lean on the side of caution. I hope to treat my symptoms naturally. I plan on using my diet, exercise, and Evening Primrose Oil. I know it won't be easy, but it's worth letting my body do what it needs to.
Here's a couple of good sites if you are interested in finding alternative ways to treat your pms.
Good Luck Ladies.
xoxo,
Suzie